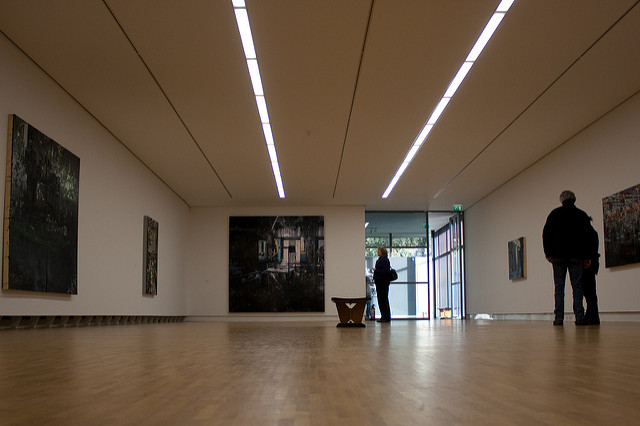 Do you have varying display needs and aren't sure how to achieve all of the individual looks you're going for? No problem! With a gallery hanging system from Mbs you'll have all the flexibility you need in professional looking arrangements that are sure to wow at your events. There's no reason to struggle with complicated and/or expensive installations when you can easily install picture rails that offer all the variety you need at a price you can afford.
The classic rail is our most durable, flexible gallery hanging system. The rail is open-faced, and gives you several different choices for how to hang your art. Go with nylon cables for lighter pieces (up to 15 pounds) and stainless steel cables for heavier artwork (up to 45 pounds). Choose from a variety of s-hooks, self-gripping hooks with locking gates, or crane or l-hooks with side screws. There are endless combinations of components that you can use to create an attractive and sturdy display.
Want to create a unique arrangement with multiple pieces on one cable? Utilize our tension mounting option – place one classic rail at the top of your display area and another below, then connect the cables between the two using a tension spring. Not only does this offer your valuable collection additional support and protection from mishaps, it turns the art display into a work of art itself.
Once you've chosen a picture rail system, choose from among our attractive finishes – aluminum, clear anodized aluminum, black anodized aluminum, or white painted finish. No matter what color scheme your gallery is sporting, we've got a complementary finish to add that sophisticated touch you need.
You're going to be stressing over a million little details before your gallery opening. Don't add your picture mounting system to that list – Mbs has everything you need to set your artwork up exactly how you want it, not just attractively but quickly and easily as well. Contact us today and let us help you get ready for your big opening day.