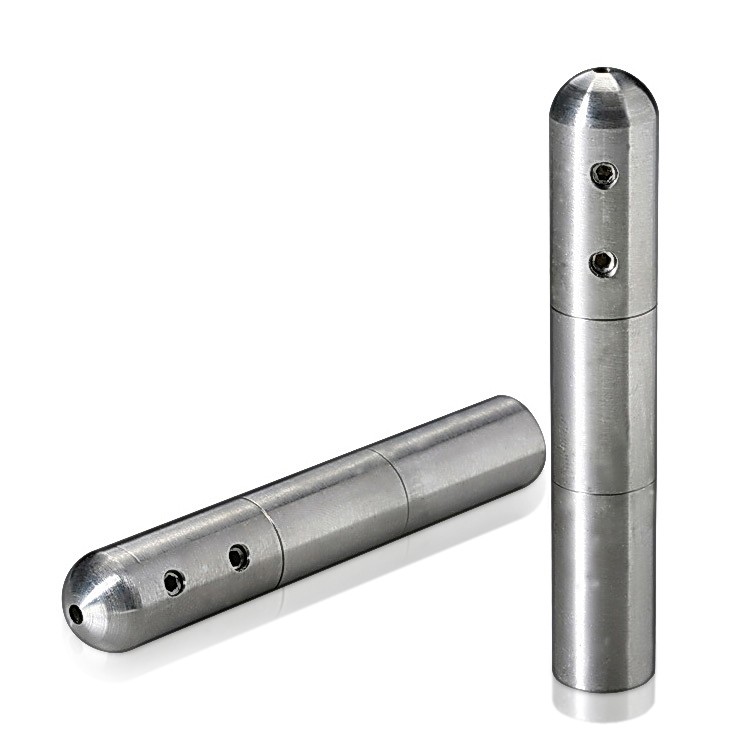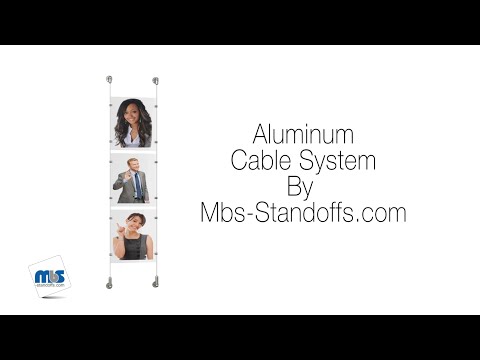 Title:
Cable Tension Adjuster
Title:
Cable Tension Adjuster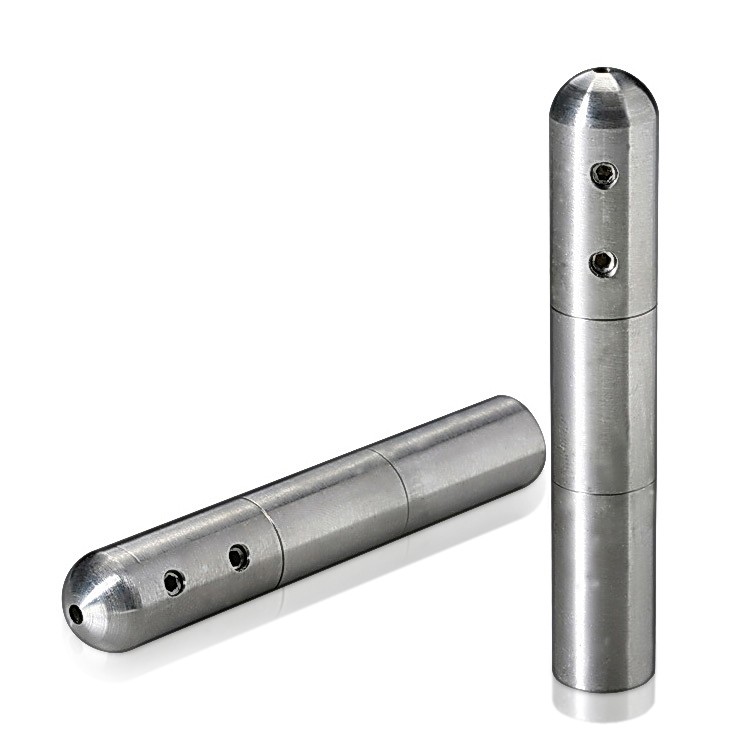 Description:
Our Cable Tension Adjuster is used in our Cable Display Systems to add tension, preventing slack in the cable and ensuring all of your hanging items are secure. It is a vital part to a functional system and has a beautiful finish to match your Cable System perfectly. The combination of many high quality parts like this is what gives our Display Systems the ability to become extremely versatile and provides an application for nearly any situation you can imagine! If you look below you will notice technical descriptions about this particular item.
Title:
Cable Tension Adjuster
| | |
| --- | --- |
| Sku | 100.362 |
| Finish | Satin Brushed |
| Inside/Outside | Inside Use Only |
| Material | Stainless Steel |
| Diameter | 9/16'' |
| Distance From Wall | 2-3/16'' |
| Length | 3-1/2'' |
| Washer | Not Included |
| Rated Strength | N/A |
| Application | On Cable |
Screw Size for Installation
#8
Installation

Begin by loosenging the set screws at the top of the Cable Tensioner.
Next, unscrew the top from the middle and unscrew the middle from the bottom (reverse threaded).
Drop a screw through the base of the Cable Tensioner and screw it into your attachment point (wall mount, floor, or diamond track fixing).
Screw the middle section back onto the base, then thread your cable into the top section
After you determine how long the cable needs to be, tighten down the set screw, cut off any excess cable, and screw the top section back into the middle.
Be sure to install your cable supports on the cable before you tighten everything down!

Anchor for Concrete
ANC2
Anchor for Dry Wall
ANC6, ANC6Z
| | |
| --- | --- |
| Installation Hardware | #8 Screw & Anchor |
| Tools Required | Screw Driver, Hand drill, M4 Hex Key |
Title:
Cable Tension Adjuster
Title:
Cable Tension Adjuster