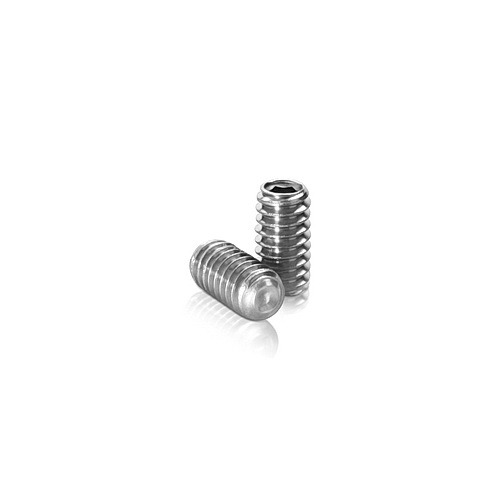 Title:
Stainless Steel Stud 6-32 Threaded, Length: 1/2''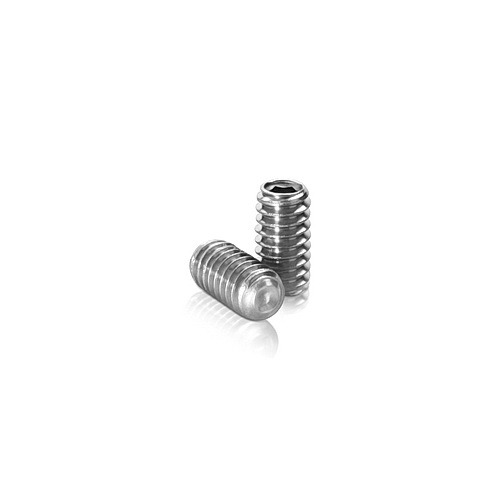 Description:
Our Stainless Steel Flat Point Studs are the backbone of our Customizable Line of Standoffs. Studs act as the connector between a Cap and a Barrel or between multiple Barrels. With our Customizable Line and your imagination, the possibilities are endless! Thanks to the easy installation process you can have an exhibit displayed anywhere you would like in no time! If you look below you will notice technical descriptions about this particular stud.
Title:
Stainless Steel Stud 6-32 Threaded, Length: 1/2''
| | |
| --- | --- |
| Sku | SC6/32-03 |
| Diameter | 6-32 |
| Material | Stainless Steel 304 |
| Length | 1/2'' |
| Washer | Not Included |
| Thread Type | Imperial |

What driver size do I need?
| | |
| --- | --- |
| Installation Hardware | |
| Tools Required | 1/16'' Allen Key |
Installation

The installation process for this line is quite simple.
First, mark on your surface the area for your holes.
Next you will want to drill a hole (according to your anchor type) and then insert your anchor.
Now, take your combination screw and insert that into the anchor.
After that, take your barrel and thread it onto your thread portion of your combination screw.
Now, you will want to insert your stud about halfway into your barrel.
Place your material over the stud, then screw on your cap and you are done!
Step back and admire your work!
Title:
Stainless Steel Stud 6-32 Threaded, Length: 1/2''
Title:
Stainless Steel Stud 6-32 Threaded, Length: 1/2''
Title:
Stainless Steel Stud 6-32 Threaded, Length: 1/2''